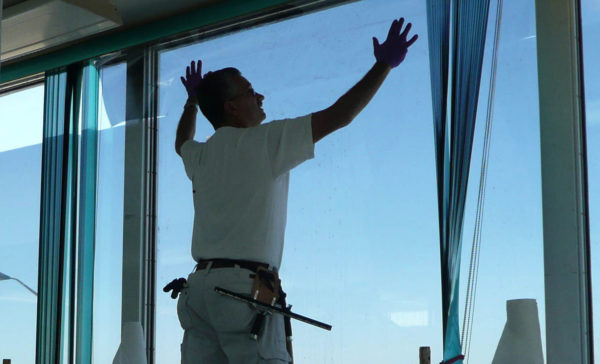 Window films can help you solve problems with heat, glare, fading, and privacy without blocking your view. It's a simple, cost-effective way to increase your home's comfort, energy efficiency, and overall appearance. All you need are a few common tools, a helper for large windows, and some free time in the morning or evening to make your home the coolest house on the block.
Window films offer year-round benefits and beauty to your home. A quality residential window film is capable of stopping up to 80% of the heat that would otherwise enter a building. And certain types of window films can block up to 99% of damaging ultraviolet rays that are known to reduce the sun's fading effect on fabrics and furniture.
Safety and security window films are very popular as well. Safety films are thicker than regular residential window films. They generally use a pressure-sensitive adhesive system, which is not designed to prevent glass breakage but to hold glass fragments together when the glass is broken.
Window films also provide a good decorative solution for shower doors, bathroom windows, kitchen cabinets, and pantries. There are many beautiful styles available in the market to choose from at a fraction of the cost of etched glass. Decorative window film can transform a window without a view to a room with a view that makes you wonder if the illusion is real or not.
If you are looking to reduce your energy costs, prevent fading of your drapes and furniture or improve your home's safety select a quality product and then make sure it is installed properly. You can do an expert installation with a moderately or lower-priced window film and get really good results. But you can have the best quality, most expensive window film installed and if it's installed incorrectly it may still block out the heat but it will look terrible. Having a professional installer put the window film on is often the best choice.
You should ask to see the manufacturer's warranty before you make your window film purchase. If the dealer cannot give you a warranty there is a good chance they are not authorized to install the film. The warranty should come with a minimum 5 to 10-year guarantee and cover the removal and replacement of any defective product.
You should ask for a copy of the manufacturer's film-to-glass recommendation chart. This is a chart that shows which products are recommended for use by the manufacturer on a particular type of window. For example, installing dark window film on insulated windows could potentially damage the window. You want to make sure that the window film is compatible with the window before buying and installing it. If the wrong product is installed, your warranty may be voided so it is important to do your research upfront.