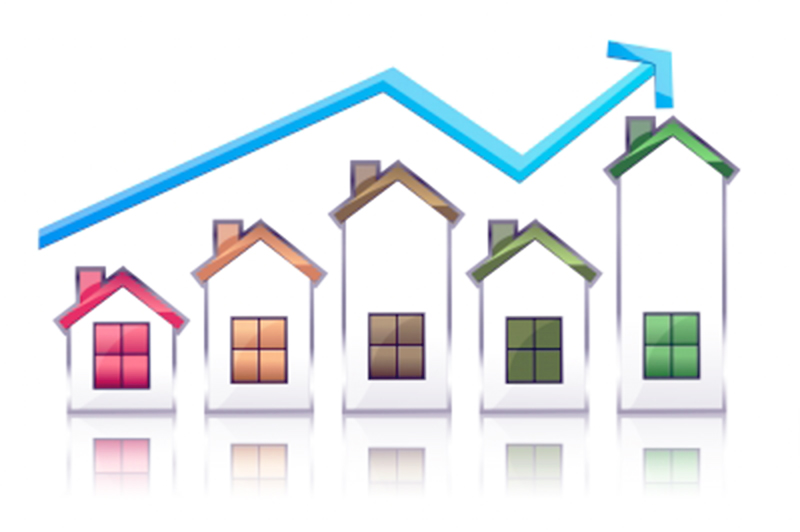 Early reports from local real estate boards showed home resales picked up noticeably from April's lows. The month-to-month percentage increases—ranging from 30% to almost 70%, certainly look impressive though this speaks more about the extremely weak comparison point in April.
While May was certainly nothing to brag about for the real estate industry, it was better in nearly every way than April, suggesting that the market may be starting to look past COVID-19 and all its implications. The bottom may have already been reached, and we may be on our way back from the worst of it. The good news is buyers and sellers are becoming more comfortable participating in the market.
Ontario - Home Buyers and Sellers Returned to the Market in May
Toronto, June 02, 2020 -- Toronto Regional Real Estate Board President Michael Collins announced that Greater Toronto Area REALTORS® reported 4,606 sales through TRREB's MLS® System in May 2020. This result was down by 53.7% compared to May 2019. While the number of sales was down substantially on a year-over-year basis due to the continued impact of COVID-19, the decline was less than the 67.1% year-over-year decline reported for April 2020.
On a month-over-month basis, actual and seasonally adjusted May sales were up substantially compared to April. Actual May 2020 sales increased by 55.2% compared to April 2020. After accounting for the regular seasonal increase that is experienced each year between April and May, seasonally adjusted sales were up by 53.2% month-over-month.
The number of new listings entered into TRREB's MLS® System in May was down by a similar annual rate to that of sales, dipping by 53.1% to 9,104. On a month-over-month basis, actual new listings were up by 47.5%.
The MLS® Home Price Index Composite Benchmark price was virtually unchanged in May 2020 compared to April 2020. On a year-over-year basis, the composite benchmark was up by 9.4%. The average selling price for all home types combined was up by three% compared to May 2019 to $863,599. On a seasonally adjusted basis, the average selling price was up by 4.6% month-over-month compared to April 2020.
The difference in year-over-year growth between the MLS® HPI Composite Benchmark and the average selling price was related to the fact that home sales in the City of Toronto, particularly in the detached segment, were down by a greater annual rate than overall sales in the GTA. This resulted in a compositional impact on the overall average selling price.
Ottawa Real Estate Springs into Fall
Ottawa, June 3, 2020 -- Members of the Ottawa Real Estate Board sold 1,345 residential properties in May through the Board's Multiple Listing Service® System, compared with 2,410 in May 2019, a decrease of 44%. May's sales included 1,066 in the residential-property class, down 43% from a year ago, and 279 in the condominium-property category, a decrease of 49% from May 2019. The five-year average for May unit sales is 2,048.
"Just as May's temperatures had us questioning what season we were in, our real estate market also underwent a seasonal switch, so to speak," notes Ottawa Real Estate Board President Deborah Burgoyne. "This spring market is performing more like a fall market with the number of new listings and resales on par with what typically occurs in late October and November."
"Around mid-May, we started to see a restrained uptick in our numbers with monthly unit sales only 44% lower than May 2019, compared to the 55% year over year decrease in April's figures. We expect that as the economy continues to roll out and consumer confidence increases, our real estate market will follow suit, the pent-up demand pre-COVID still exists. Our spring numbers are typical of our fall figures, with cautious optimism, we can hope that there is a 'flip flop' and our fall numbers are closer to spring figures."
May's average sale price for a condominium-class property was $343,589, an increase of 15.5% from this time last year while the average sale price of a residential-class property was $548,140, an increase of 11.2% from a year ago. With a year to date average sale prices at $546,177 for residential and $348,458 for condominiums, these values represent a 13.8% and 17.8 percent increase over 2019, respectively.*
"Although the Canadian Mortgage and Housing Corporation's (CMHC) forecast for Canada's housing prices may seem pretty bleak, their broad-based analysis for the country as a whole does not accurately reflect what is transpiring in our local market as evidenced by the steady increases in average home prices in Ottawa – even during the crux of a pandemic and global economic recession."
"Unquestionably, the fact that we are still in the midst of a seller's market is a contributing factor. Nevertheless, with our region's stable employment and a continuous influx of newcomers, homeowners can take comfort in the knowledge that owning a property in Ottawa and its surrounding areas is a solid investment for yourselves and future generations," Burgoyne assures.
"Utilizing a REALTORS®'s experience, insight, and extensive professional network is particularly advantageous during this time. They will ensure you are only viewing properties that meet your hard criteria and can also identify possible alternative options to meet your goals, such as in-law suites or carriage homes for example."
In addition to residential and condominium sales, OREB Members assisted clients with renting 1,207 properties since the beginning of the year compared to 1,043 at this time last year.
Alberta - Residential Unit Sales Up 54.27% from last month.
Edmonton, June 2, 2020 -- Total residential unit sales in the Edmonton Census Metropolitan Area (CMA) real estate market for May 2020 decreased 41.51% compared to May 2019 and increased 54.27% from April 2020. The number of new residential listings is down year over year, decreasing 20.88% from May 2019. New residential listings are up month over month, increasing 58.83% from April 2020. Overall inventory in the Edmonton CMA fell 18.63% from May of last year and increased 7.22% from April 2020.
For the month of May, single-family home unit sales are down 38.70% from May 2019 and up 60.08% from April 2020. Condo unit sales decreased by 54.47% from May 2019 and increased by 28.14% from April 2020.
All residential average prices are down to $353,953, a 4.04% decrease from May 2019, and up 0.11% from April 2020. Single-family homes sold for an average of $412,329, a 4.49% year-over-year decrease from May 2019, and a 0.52% increase from April 2020. Condominiums sold for an average of $204,365, a 14.20% decrease year-over-year, and prices are down 8.77% compared to April 2020. Duplex prices dropped 2.82% from May 2019, selling at $325,252, which was a 1.38% decrease from April 2020.
"The Edmonton market experienced a significant decrease in year-over-year unit sales, with some downward impact on pricing," says REALTORS® Association of Edmonton Chair Jennifer Lucas. "Of course, with COVID-19 and the social distancing measures currently in place, this type of market decline is not surprising. There have been significantly fewer sales of single-family homes, condos, and duplexes than in May of last year. Residential unit sales in May rose sharply relative to April. With COVID-19 restrictions slowly being lifted, I am cautiously optimistic that the market may be starting to move back toward normalized levels of activity. It is too early to draw any definitive conclusions but we will be monitoring developments closely."
Single-family homes averaged 60 days on the market, a seven-day increase from last year. Condos averaged 77 days on the market, an eight-day increase from last year, while duplexes averaged 63 days on market, a seven-day decrease compared to May 2019. Overall, all residential listings averaged 66 days on market, a 10% increase year-over-year, and increased by two days compared to the previous month.
Britsh Colombia - Home prices remain steady, buyers and sellers become more comfortable operating in today's market
Vancouver, 3 June 2020 -- Metro Vancouver* home prices have remained steady since provincial health officials implemented physical distancing requirements in March.
The Real Estate Board of Greater Vancouver (REBGV) reports that the MLS® Home Price Index1 composite benchmark price for all residential properties in Metro Vancouver today is $1,028,400. This is virtually unchanged from April 2020, a 1.4% increase over the last three months, and a 2.9% increase compared to May 2019.
"Home prices have been stable during the COVID-19 period. While we're seeing a variety of long-term projections for the market, it's critical to understand the facts and trends as they emerge" said Colette Gerber, REBGV Chair.
Residential home sales in the region totalled 1,485 in May 2020, a 43.7% decrease from the 2,638 sales recorded in May 2019 and a 33.9% increase from the 1,109 homes sold in April 2020.
Last month's sales were 54.4% below the 10-year May sales average.
"Home sale and listing activity is down compared to typical, long-term levels and up compared to the activity we saw in April 2020," Gerber said. "Homebuyers and sellers are adapting today, becoming more comfortable operating with the physical distancing requirements that are in place in the market."
There were 3,684 detached, attached, and apartment properties newly listed for sale on the Multiple Listing Service® (MLS®) in Metro Vancouver in May 2020. This represents a 37.1% decrease compared to the 5,861 homes listed in May 2019 and a 59.3% increase compared to April 2020 when 2,313 homes were listed.
"Homebuyers and sellers are working with their REALTORS® to use new tools to complete different stages of the real estate transaction virtually," Gerber said. "When in-person interactions are necessary, we're working with our clients to follow the physical distancing requirements set out by WorkSafeBC and the provincial health officer."
The total number of homes currently listed for sale on the MLS® system in Metro Vancouver is 9,927, a 32.4% decrease compared to May 2019 (14,685) and a 5.7% increase compared to April 2020 (9,389).
For all housing types, the sales-to-active listings ratio for May 2020 is 15%. By housing type, the ratio is 13.5% for detached homes, 18.9% for townhomes, and 14.8% for apartments.
Generally, analysts say downward pressure on home prices occurs when the ratio dips below 12% for a sustained period, while home prices often experience upward pressure when it surpasses 20% over several months.