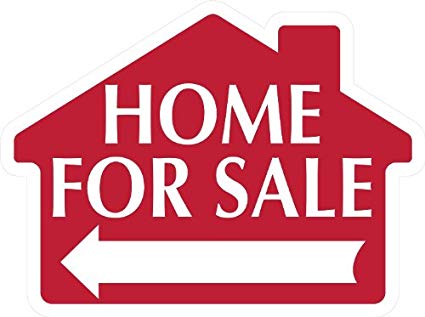 While Canada's economy has been operating close to potential with inflation on target, the COVID-19 virus is a material negative shock to the Canadian and global markets and Monetary and Fiscal authorities are responding. As a proactive measure, The Bank of Canada lowered its target for the overnight rate by 50 basis points to 1.25% on March 4, 2020. The Bank Rate is correspondingly 1.5% and the deposit rate is 1%.
Housing markets continued to trend up in February. Recent declines in mortgage rates and favourable changes to mortgage qualifying rules may provide a boost to home sales heading into the spring, although there is significant economic uncertainty lingering over the outlook.
Ontario - February sales also exhibited positive momentum
Toronto, 5 March 2020 - In line with the forecast contained in the Toronto Regional Real Estate Board's recently released Market Year in Review and Outlook Report, TRREB President Michael Collins announced a very strong year-over-year sales and price growth in February 2020.
Greater Toronto Area REALTORS® reported 7,256 residential transactions through TRREB's MLS® System in February 2020, representing a 45.6% increase compared to a 10-year sales low in February 2019. However, February 2020 sales were still below the 2017 record result. Year-over-year sales growth, for the GTA as a whole, was strongest for ground-oriented home types.
After preliminary seasonal adjustment, February 2020 sales also exhibited positive momentum, up by 14.8% compared to January 2020.
New listings amounted to 10,613 in February 2020, a 7.9% increase compared to February 2019. This moderate annual growth rate was much smaller than that reported for sales, which means market conditions tightened considerably over the past year.
As market conditions tightened over the past year, competition between buyers has clearly increased. This resulted in a further acceleration in year-over-year price growth in February. The MLS® Home Price Index Composite Benchmark was up by 10.2%. The average selling price for all home types combined was up by 16.7% to $910,290. Double-digit average price growth was experienced for most major market segments, including detached houses and condominium apartments.
Ottawa - February's Resale Market Back in Overdrive
Ottawa, March 4, 2020 -- Members of the Ottawa Real Estate Board sold 1,141 residential properties in February through the Board's Multiple Listing Service® System, compared with 1,002 in February 2019, an increase of 13.9%. February's sales included 835 in the residential-property class, up 10.9% from a year ago, and 306 in the condominium-property category, an increase of 22.9% from February 2019. The five-year average for February unit sales is 1,006.
"After a record-breaking 2019, January saw a minor dip in sales; however, February's numbers suggest Ottawa's resale market is heading back into overdrive," observes Ottawa Real Estate Board President Deborah Burgoyne. "Activity overall has gone up with more listings coming on the market (though still well below the five-year average) and the highest number of February transactions in over 15 years."
"The average Days on Market (DOM) decreased to 30 days for residential properties, down 12% from last year and condos fell 58% to 19 DOM. Figures for median Days on Market bring those numbers down to 9 DOM (combined). As a matter of fact, in specific highly sought after neighbourhoods, sold signs are going up after only 1-2 days."
February's average sale price for a condominium-class property was $349,813, an increase of 21.3% from this time last year while the average sale price of a residential-class property was $563,694, an increase of 21.1% from a year ago. Year to date figures show a 20.8% and a 20.5% increase in average sale prices for residential and condominiums, respectively.*
"These increases are a direct result of the sustained lack of inventory putting upward pressure on prices, and this trend is likely to persist until supply recovers and is bolstered with newly constructed units. Multiple offers have become commonplace in certain pockets of the city, and one of the Board's statistical indicators shows that approximately 58% of properties are selling for over the asking price, compared to 32% of properties a year ago," reveals Burgoyne.
The most active price range in the residential market was $400,000 to $549,999, accounting for 39% of the units sold while $250,000 to $399,999 represented the most prevalent price point in the condominium market, accounting for 55% of February's transactions.
"With the first day of spring only weeks away, I suspect the frenzy of the spring market will be well upon us before the weather catches up," speculates Burgoyne. "When there is limited inventory, it's always a good time to sell, and the earlier you get on the market, the more you can differentiate your home. Be sure to entrust your home sale or purchase to an experienced professional."
In addition to residential and condominium sales, OREB Members assisted clients with renting 498 properties since the beginning of the year.
Alberta - Residential Unit Sales Up 8.30% from this time last year.
Edmonton, March 4, 2020 -- Total residential unit sales in the Edmonton Census Metropolitan Area (CMA) real estate market for February 2020 increased 8.30% compared to February 2019 and increased 32.29% from January 2020. The number of new residential listings is up, increasing 4.21% from February 2019 and increasing 12.20% from January 2020. Overall inventory in the Edmonton CMA fell 7.86% from February of last year but increased 9.56% from January 2020.
For the month of February, single-family home unit sales are up 11.11% from February 2019 and up 29.82% from January 2020. Condo unit sales increased by 5.97% from February 2019 and increased by 52.69% from January 2020.
All residential average prices are down slightly at $350,852 a 0.88% decrease from February 2019 and are down 0.04% from January 2020. Single-family homes sold for an average of $426,191, a 0.57% year-over-year decrease from February 2019, and a 2.96% increase from January 2020. Condominiums sold for an average of $212,520, a 4.37% decrease year-over-year, and prices are up 4.00% compared to January 2020. Duplex prices rose 0.19% from February 2019, selling at $321,892, which was a 4.99% decrease from January 2020.
"The Edmonton market prices remained stable this month and we saw an increase in year-over-year unit sales," says REALTORS® Association of Edmonton Chair Jennifer Lucas. "We typically see an increase in activity at this time of year as we head into spring. There have been more sales of single-family homes and condos than in February of last year while duplexes are down. Single-family home pricing decreased 0.57%, duplexes are up 0.19%, and condos are down 4.37% year-over-year."
Single-family homes averaged 71 days on the market, a one-day increase from last year. Condos saw a two-day decrease at 74 days on the market while duplexes averaged 80 days on market, identical to February 2019. Overall, all residential listings averaged 74 days on market, a 1.37% increase year-over-year, and decreased by five days compared to the previous month.
BC Home Sales Trend Higher in February
Vancouver, BC – March 12, 2020 -- The British Columbia Real Estate Association (BCREA) reports that a total of 5,741 residential unit sales were recorded by the Multiple Listing Service® (MLS®) in February 2020, an increase of 26.3% from February 2019. The average MLS® residential price in BC was $758,863, a 12% increase from $677,681 recorded the previous year. Total sales dollar volume in February was $4.4 billion, a 41.4% increase over 2019.
"Housing markets in BC continued to trend near long-term average levels in February," said BCREA Chief Economist Brendon Ogmundson. "Recent declines in mortgage rates and favourable changes to mortgage qualifying rules may provide a boost to home sales heading into the spring, although there is significant economic uncertainty lingering over the outlook."
Total MLS® residential active listings fell 8.4% to 28,303 units compared to the same month last year. The ratio of sales to active residential listings increased by 20.3% from 14.7% last February.
Year-to-date, BC residential sales dollar volume was up 38.4% to $7.6 billion, compared with the same period in 2019. Residential unit sales increased 24.8% to 10,135 units, while the average MLS® residential price was up 10.9% to $745,501.